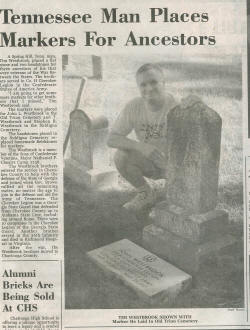 Camp Member Timothy Westbrook placed three markers in Chattooga County, GA for three ancestors: John L., T, and Stephen B. Westbrook. All three served in the Cherokee Legion Company H.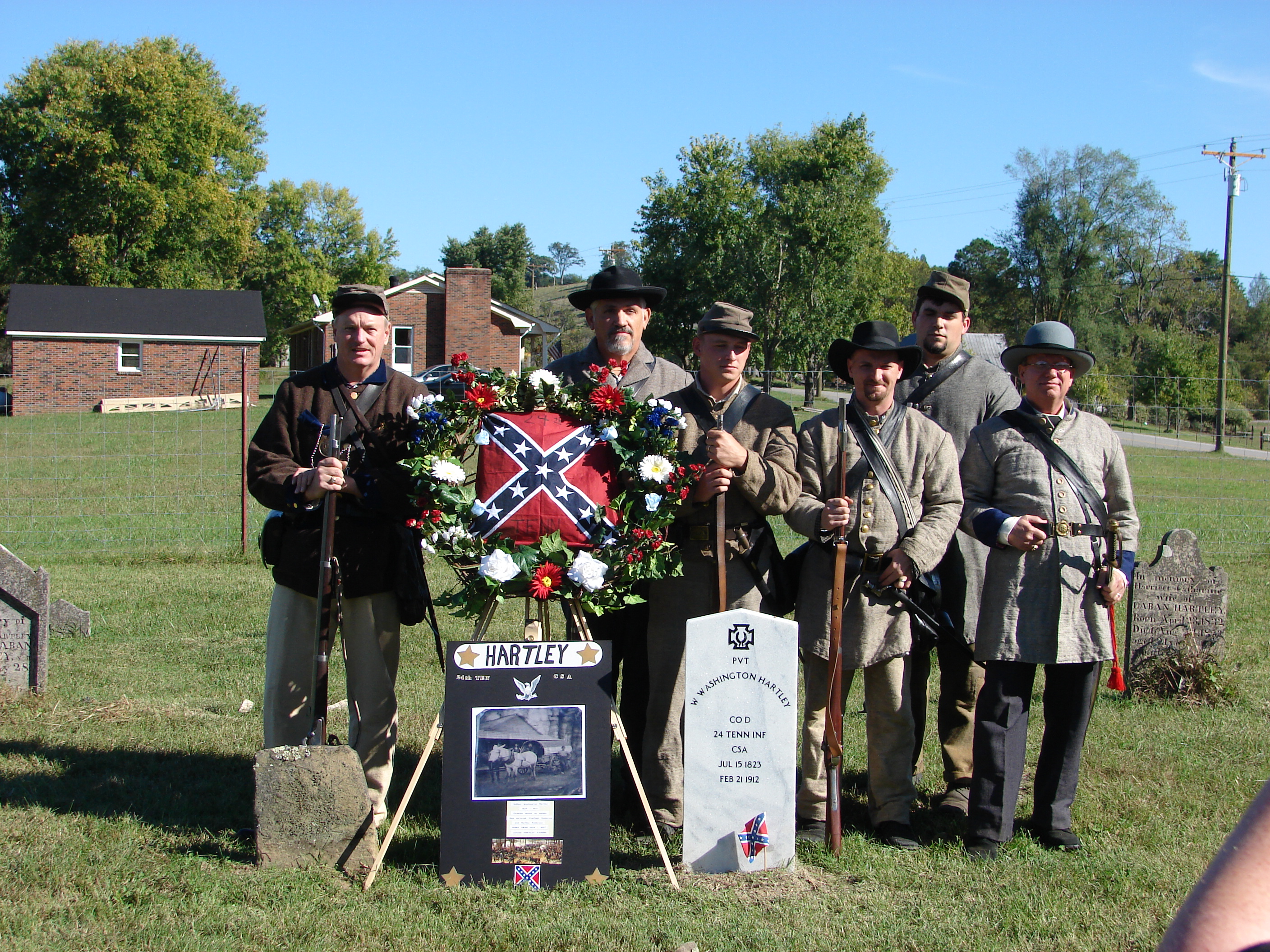 Camp members David and Chris Anderson had a maker placed at the grave site of their ancestor Washington Hartley. The camp held a ceremony at the grave site.
We put in a tombstone for Oliver P. Hight of Sparkman's Tennessee Battery. We performed a memorial in conjunction with the Sam Watkins SCV Camp.
We participated in a Memorial for David Adams of the 1st Tennessee Infantry Company G.